The Law Firm of J.P. Gonzalez-Sirgo, P.A. has the experience, knowledge, and skill required to handle your Health or HMO insurance claim throughout Florida. If your Health or HMO insurance claim has been denied, we can help.

According to Florida health insurance claims statistics, approximately 10% of all Florida health insurance claims are wrongfully denied coverage, but less than 1% of all policyholders denied coverage ever question their health insurer on the denial of their claim.

When you purchased your health insurance policy on your own or through your employer, you expected your health and medical bills to be paid. What you did not expect is to have your valid health insurance claim denied and for you to be financially responsible for health and medical bills that can instantly bankrupt you. According to bankruptcy statistics, the number one reason why individuals file for bankruptcy protection in the United States is the crushing effect of unpaid medical and hospital debt.

Common Health Insurance and HMO Claims Denial Reasons
Pre-Existing Conditions

Experimental Treatment

Treatment is Excluded

Medically Unnecessary

Surgery or Transplant is Not Covered
Health Maintenance Organizations (HMO's)
An HMO is a managed care organization that provides a form of health care coverage through hospitals, doctors and other health care providers which have contracted with the HMO to provide services to the HMO's customers. These health care providers must treat the HMO's customers in accordance with the HMO's contract terms and accept payment for these services on a pre-agreed and fixed schedule.
HMO's have Been the Target of Lawsuits for Many Reasons
HMO's Restrictions Prevented Necessary and Due Care

Negligent Selection of Physicians Admitted Into the HMO Plan

Refusal to Authorize Medically Necessary Services

Refusal to Pay for Necessary Procedures after Services Were Provided

Setting Payment to Health Care Providers so Low that it is Cost Prohibitive to Perform Procedure or Treatment
Document, Document, and Document
Do not allow insurance companies to force you and your family into bankruptcy or even worse, deprive you of your right to receive the necessary medical treatment required. If your Health insurance company or HMO claim has been denied, we recommend you take the following action:
1. Learn Your Rights Under your Policy/Contract

2. Contact the Insurer for the Specifics of the Denial

3. File a Written Appeal if Required by your Policy/Contract

4. Demand An Independent Review
Remember to document everything and retain copies of all records.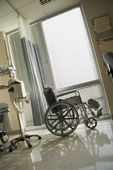 Call Us
As a former claims adjuster, I understand why these situations come about. Insurance companies are in the business of making money. By delaying claims, insurance companies get to hold on to their money a little longer. Money that is invested somewhere earning them money. As far as HMOs and Health insurance companies go, the only thing better than delaying a claim is denying a claim.
In simple terms, when you bought your health insurance or HMO policy your insurance company entered into a contract in which they promised to pay out the insurance benefits in the event you needed health services in consideration for payment of certain premiums. You and your family were responsible and sacrificed to make those timely insurance premiums. Don't let your health insurance company get away with taking your money but refusing to follow through with their half of the deal.
Insurance claims lawyer J.P Gonzalez-Sirgo has been representing consumers, insureds, and policyholders since 1994 and along with an experienced team we hold insurance companies to their word. We do exactly what insurance companies fear: We hold them to the promises that they made when they were selling the insurance policy and collecting insurance premiums.
We routinely represent individuals with health insurance or HMO claim denials.