Public Adjusters recognize when a client's insurance claim requires the need for aggressive legal representation. Experienced public adjusters recognize all of the obstacles presented by an insurer during a challenging claim.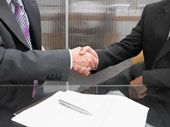 We work together with the Public Adjuster as a team consistent with the best interests of the client's claim. During the claim's process, we seek to keep all members of the team in the loop. All efforts put forth by our law firm and the Public Adjuster will always be in the best interest of our mutual client.
We also work with corporate counsel and corporate risk managers to resolve any insurance claim disputes during adjustment, investigation, and insurance litigation.
Insurance claims lawyer J.P Gonzalez-Sirgo can assist Public Adjusters and their clients with any of the following legal issues:
Denied Claims

Underpaid Claims

Lowballed Claims

Claims Delays

Examinations Under Oath

Sworn Statements

Recorded Statements

Appraisal or Umpire Issues

Supplemental Claims

Litigation and Trial

Bad Faith
We will work with you and your client on any property damage claims, including, but not limited, to:
Residential or Homeowners

Renter or Tenant

Business or Commercial

Business Interruption

Office Condominiums

Condominium or Homeowner Associations

Condominium Unit Owners
that involve any of the following perils:
Hurricane

Windstorm

Tornado

Natural Disasters

Flood

Fire

Lightning

Sinkhole

Mold

Water Damage

Plumbing/Pipe Burst

Vandalism

Theft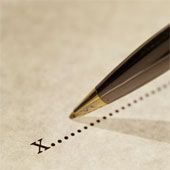 As a Public Adjuster, you know that many clients do not have the resources or means to pay lawyer fees out of pocket during the representation of an insurance claim. This is why we offer a free consultation and case evaluation. In the great majority of cases, if we decide to go forward with the case, we will work on a contingency fee basis. This means that if there is no recovery on the insurance claim, there are no attorney fees for our services or costs advanced by our office. Furthermore, under certain circumstances the insurance company will become responsible for paying attorney's fees and costs. For more information on consultations, case evaluations, attorney fees and costs, please contact our office so we may gain a little more insight into your particular case and be in a better position to discuss these variables.
You can reach Miami Insurance Claims Lawyer J.P. Gonzalez-Sirgo by dialing his direct number at (786) 272-5841, calling the main office at (305) 461-1095, or Toll Free at 1 (866) 71-CLAIM or email Attorney Gonzalez-Sirgo directly at[email protected].