The Law Firm of J.P. Gonzalez-Sirgo, P.A. has the experience, knowledge, and skill required to handle your condominium association insurance claim throughout the State of Florida. If your condominium association insurance claim has been denied, rejected, delayed, lowballed, or underpaid, we can help. We also routinely work with condominium associations that have retained the services of a Public Adjuster or other insurance claims professional.

Condominium properties comprise a large portion of real estate values across the United States. With the recent real estate construction boom in Miami-Dade and across Florida, even more condominium properties were built within the last 5 years than all of the last 25 years. Condominium associations are managed by condominium association boards which are comprised of condominium unit owners. Many of the board members are laypersons with no experience, knowledge, or skill in handling complex condominium association insurance claims. This is why we work with board members, condominium association's legal counsel, or property management companies to facilitate the handling of the insurance claim.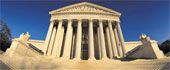 Insurance claims lawyer J.P Gonzalez-Sirgo has been representing insureds in insurance claims since 1994 and along with an experienced team we hold insurance companies to their word. We do exactly what insurance companies fear: We hold them to the promises that they made in the insurance policy that they sold you.
We use our experience and the experience of our selected consultants to analyze your condominium association damages and the available coverage under your policy and other issues such as:
Appraisal or Appraiser Issues

Bad Faith

Claims Delays

Contents or Personal Property Claims Issues

Costs of Debris Removal Issues

Denied Claims

Florida's Valued Policy Law

Fraud or Arson Accusations

Insurance Coverage Disputes

Issues Related to Actual Cash Value

Issues Related to Replacement Cost Value

Law and Ordinance Issues

Litigation and Trial

Recovery for Theft or Vandalism Damage

Recovery of Additional Living Expenses

Rejected Claims

Requests for Examinations Under Oath

Requests for Recorded Statements

Requests for Sworn Statements

Supplemental Claims

Total Loss or Constructive Total Loss Issues

Umpire Issues

Underpaid or Lowballed Claims
The Law Firm of J.P. Gonzalez-Sirgo, P.A. represents condominium associations with insurance claims resulting from damages by any of the following perils:
Hurricane

Windstorm

Tornado

Natural Disasters

Flood

Fire

Smoke

Lightning

Sinkhole

Mold

Water Damage

Plumbing/Pipe Burst

Vandalism

Theft
We routinely represent condominium associations that have suffered damages to their property and/or buildings with the initial preparation and presentation of their insurance claim throughout negotiations, settlement discussions, and through litigation if necessary, including in state and federal courts.
In Case Of Damage To Your Condominium Association Property
Mitigate, Document, Notify, and then CALL US Immediately
The moment that you notice damage to your condominium or homeowner association's property as a result of a covered loss, do as follows:
Mitigate
Use your best efforts to make temporary repairs so that the condition doesn't get worse. This will prevent the insurance company from later claiming that your damages are the result of your failure to mitigate your damages. For example, if you have a roof leak due to a hurricane, hire a roofer to put a tarp over the leak area. Try not to pay the repairman in cash for the temporary repairs and if you do have to pay in cash, get a receipt and his name and contact information. Submit the temporary repair receipts to your insurance company for payment.
Document, Document, and Document
Take pictures of all affected areas. Take video, if you can, of all affected areas. Hold on to any receipts and estimates for repairs. Get the contact information for any contractors that come to your property to give you estimates. Do not throw out any correspondence or documents that are sent to you by your insurance company. If you are mailing anything to your insurance company do it by certified mail, return receipt requested, and make copies of whatever you are sending for your records. Keep a journal of all your communications with your insurance company. If you become aware of any witnesses that have knowledge of any aspect of your claim, record their name and contact information. Don't throw out any of the damaged items.
Notify
Put your insurance company on notice of the condominium association's insurance claim. Call your insurance company and let them know what happened. Get the name of the insurance company adjuster assigned to your claim, his or her contact information, and the claim number.
Contact Us
Let us use our experience to help you. Call us for a FREE CONSULTATION.
You can reach Miami Insurance Claims Lawyer J.P. Gonzalez-Sirgo by dialing his direct number at (786) 272-5841, calling the main office at (305) 461-1095, or Toll Free at 1 (866) 71-CLAIM or email Attorney Gonzalez-Sirgo directly at[email protected].