The Law Firm of J.P. Gonzalez-Sirgo, P.A. has the experience, knowledge, and skill required to handle your insurance bad faith claims throughout the entire State of Florida. If your insurance claim has been delayed, underpaid, lowballed, denied, rejected, or terminated, we can help.

Get Started Now - Free Case Evaluation & Consultation
Insurance claims attorney J.P. Gonzalez-Sirgo helps insurance policyholders recover what they are due on their insurance claims. If you would like a Free Consultation and Case Evaluation, please fill out the Quick Contact Form to the right or click here and a member of our firm will contact you promptly.

Insurance Bad Faith
An insurance policy is a contract. In exchange for your premiums, the insurance company promises in good faith to pay your valid insurance claims. When the insurance company fails to meet its obligations and act in good faith according to the insurance policy, insurance bad faith is said to exist. If insurance bad faith can be proven, Florida law allows the insured to collect damages, attorney fees, and costs.

Historical Perspective on Insurance Bad Faith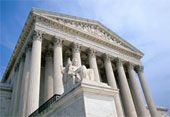 In the United States, most laws regulating insurance companies are implemented on a state by state basis. This came about based on an 1869 United States Supreme Court decision on Paul v. Virginia, 75 U. S. (8 Wall.) 168, 19 L. Ed. 357 (1869) that stated that the United States Congress did not have the authority to regulate commerce and therefore the insurance industry. This decision was reaffirmed in 1948 when the United States Congress passed the McCarran-Ferguson Act that stated that Congress could not pass any law superseding, impairing or invalidating any State laws regarding the regulation of the insurance industry. Because of this act, nearly all regulation of insurance takes place at the state level.
The insurance bad faith concept can be traced back to 1973 when the Supreme Court of California issued its decision in Gruenberg v. Aenta Ins. Co., 510 P. 2d 1032. The decision held that a tort claim may exist for those policyholders that can prove that the insurance company acted in bad faith. Since then, many states in the U.S. have adopted laws covering the concept of insurance bad faith. In 1982 the Florida legislature enacted Florida Statues 624.155 which officially gave birth to first-party bad faith actions against insurance companies.
Examples of Insurance Bad Faith:
Insurance company unreasonably denies, terminates, or suspends your claim;

Insurance company ignores or delays paying your claim;

Insurance company underpays or low-balls your claim;

Insurance company unjustifiably suspends or cuts-off payments on your previously approved claim;

Insurance company interprets ambiguous language in your policy in their favor to avoid paying your claim;

Insurance company purposely conceals benefits entitled to you under your insurance policy;

Insurance company uses unethical tactics to dissuade you from filing your legitimate claim;

Insurance company misrepresents coverage during the application or claims-handling process;

Insurance company makes exhaustive and unreasonable demands for documentation;

Insurance company makes false allegations that information was not received in a timely manner;

Insurance company fails to investigate a claim promptly;

Insurance company fails to confirm or deny coverage within a reasonable time;

Insurance company engages in unreasonable interpretations of policy language;

Insurance company fails to make timely payment of a covered loss or benefit;

Insurance company fails to participate in meaningful settlement negotiations;

Insurance company engages in insurance fraud;

Insurance company engages in other malicious and dishonest conduct.
Insurance claims lawyer J.P Gonzalez-Sirgo has been representing insureds in insurance claims since 1994 and along with an experienced team we hold insurance companies to their word. We do exactly what insurance companies fear: We hold them to the promises that they made in the insurance policy that they sold you.
We use our experience and the experience of our selected consultants to analyze your damages and the available coverage under your policy and other issues such as:
Denied, Terminated, or Suspended Claims

Underpaid Claims

Claims Delays

Rejected Claims

Lowballed Claims

Insurance Coverage Disputes

Requests for Examinations Under Oath

Requests for Sworn Statements

Requests for Recorded Statements

Requests for Medical Evaluations

Fraud Accusations

Supplemental Claims

Litigation and Trial

Bad Faith
We routinely represent policyholders with the initial preparation and presentation of their insurance claim and throughout negotiations, settlement discussions, and litigation if necessary, including in state and federal courts.

You can reach Miami Insurance Claims Lawyer J.P. Gonzalez-Sirgo by dialing his direct number at (786) 272-5841, calling the main office at (305) 461-1095, or Toll Free at 1 (866) 71-CLAIM or email Attorney Gonzalez-Sirgo directly at[email protected].